A HISTORY LESSON
Ryan Hughes etched a strong career in motocross, first as a member of the Splitfire Kawasaki race team where his broken chain within earshot of the finish of the final 125 National round and his heroic push uphill is forever painted into MX lore. Ryno rode for Factory Kawasaki and Factory Honda, but injuries plagued the man who was always an over the top fitness follower. He spent some time racing in Europe, raced in the MX des Nations, test rode for Honda in 2001, raced for KTM and nearly won a 125 championship.
He retired from motocross after the 2005 season and then he talked with then Suzuki Off-road Team Manager Mike Webb about switching gears and racing off-road.
"The final year of Ryno's MX career he had discussed him making the transition to off road. The WORCS series was very strong at the time and I felt it had the perfect blend of MX and west coast off road to suit Ryan's skills. This proved to be right as Hughes dominated the opening rounds and looked set for a championship. But the racing gods were not on our side and at Washougal and it all came to an end. We had ridden the track on the Sat before but overnight they had built up the jump faces on the MX track and Ryan had a big get off, snapping his arm and ending the first season.
"The RM-Z was a very strong WORCS bike. Our goals were durability, suspension and useable power. We had full Showa kit forks for Ryan, RG3 built it with slightly less damping that an outdoor MX spec. Even though this was for off road, Ryan still hit things with such velocity we couldn't have anything that was wallowy. For Ryno's motor mods we stayed mellow with some slight porting and cam work. It wasn't a dragster but it pulled stronger than stock everywhere. Really spot on jetting and race fuel capped it off.
"Donny Elmer built the very trick dual muffler exhaust system. These were a work of art and required hours of tedious hand-made cuts and welds to fit within the confines of the airbox/ rear shock and subframe. The power was superb from these dualies boasting better bottom, mid and top. Ryno swore he could feel improved balance in the chassis but I could never feel that.
"These bikes were really trick for the day although the media beat it up because it was a four speed. That didn't slow down Ryno, when he was on he dominated."
NEWS
RIP HAKAN CARLQVIST (1954-2017)
AMA HALL OF FAME
Ed Lojak and FMF'S Donnie Emler to be Inducted into AMA Hall of Fame
On Friday, September 22, in Columbus, Ohio, the American Motorcyclist Association (AMA) will welcome the Class of 2017 including nine-time AMSOIL Grand National Cross Country (GNCC) champion Ed Lojak Sr. and FMF founder Donnie Emler into the AMA Motorcycle Hall of Fame. The museum was founded in 1990 to provide a permanent home to the AMA Motorcycle Hall of Fame, which celebrates and preserves the rich tradition of motorcycling in America through the recognition of the sport's greatest heroes.
Ed Lojak first garnered recognition as a champion with his 1980 GNCC championship, and then went on to win eight more GNCC National titles and three AMA National Hare Scrambles titles. Lojak's record as the only bike rider to hold five consecutive GNCC titles still stands. He  was the top American on the U.S. International Six Days Enduro World Trophy Team. Lojak represented the United States five times on the world stage at the ISDE events.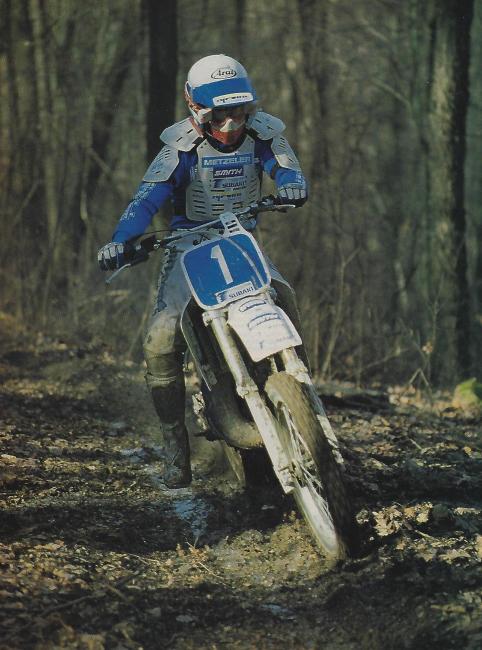 FMF Racing began in Emler's garage in Southern California and is now one of the most successful aftermarket performance companies in our industry. Donnie was one of the first to hop-up the Honda 125 Elsinore and backed many famous racers including Marty Smith and Danny LaPorte back in the day. His stickers can be found world wide and he got the idea from the old STP stickers and wanted them to fit onto the Ford emblem. You can find Donnie every day at FMF, in the dyno room. He loves to make things fast!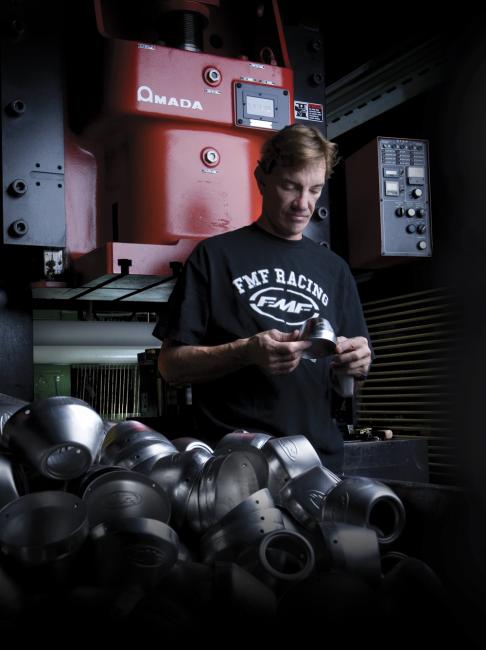 The AMA Motorcycle Hall of Fame induction ceremony is open to the public and tickets may be purchased HERE for $130 per person, or $120 for AMA Life Members. Current AMA Motorcycle Hall of Famers can attend for no charge. For the fourth consecutive year, the AMA Induction will take place in conjunction with the AIMExpo, which brings together consumers, dealers and manufacturers in one location for global product launches, demo riders, motorcycling seminars and much more.
| | | |
| --- | --- | --- |
| | | |
VIDEO JUTEBOX
ARVE Error: Mode: lazyload not available (ARVE Pro not active?), switching to normal mode

SOCIALIZED MEDICINE

GEAR BAG
KENDA IBEX STICKY TIRE
The NEW Ibex tire was developed to stand up to the demands of Endurocross and Enduro racing. The new off-road tire from Kenda was tested in extreme Enduro racing conditions putting the new tread design and rubber compound to the test. The super sticky compound provides maximum traction in adverse conditions, making it the ideal choice when conditions get gnarly. The strategically designed tread pattern climbs over larger obstacles while maintaining traction in almost all conditions from soft and wet to dry hard terrain. The flexible, soft, lightweight carcass compliments the tread pattern allowing for greatest surface contact, meaning increased traction across all terrains.
The robust features and consistent traction in a variety of conditions make the NEW Ibex tire
a go-to tire for Enduro/Endurocross riders, as well as other off-road riders looking to tackle some extreme conditions. Jason Baldwin, Kenda's Director of Powersports says "The IBEX shines on double black diamond trails that institute the pucker effect. This tire is for riders who smile when the terrain gets nasty. "

WORKS CONNECTION  PRO PEGS-TITANIUM FOOTPEGS
Combining aerospace grade titanium and the latest in manufacturing techniques to yield the highest standard of construction and the resulting Pro Pegs. Employing precise hand craftsmanship during the welding process to create strong, quality welds that breed confidence. Designed with a bigger platform and greater surface area over the stock foot pegs, Pro Pegs provide the rider with the "ultimate grip" for better control.
Available for Honda / Kawasaki / KTM / Husqvarna / Suzuki / Yamaha
Aerospace grade Ti-6AL-4V Titanium
Wide 60 mm / 2.4" platform
Lightweight 350 grams per set
60 "ultimate grip" teeth per set
Incredibly strong and corrosion-resistant
New cotter pins included
 Retail $269.95
https://worksconnection.com
DUNLOP GEOMAX MX12 SOFT
Dunlop's new Geomax® MX12 saw its debut at the Southwick round of the Lucas Oil Pro Motocross Championship in MA this weekend, and was the tire of choice for the sandy track by the majority of top riders. The new MX12 tire swept both the 250 and 450 podiums. In fact 13 of the top 14 overall finishers in the 450 class used the MX12 including winner Eli Tomac, and 10 of the top 13 overall finishers in the 250 class chose to run the MX12, including winner Zach Osborne.
Designed for soft-terrain applications, the MX12 excels in extreme sand and mud conditions. Dunlop's goal with this tire was to increase overall performance in a broader range of conditions, and it delivers.
The MX12 allows riders to maintain high levels of grip on muddy or sandy tracks even when the terrain hardens or begins to dry out during the course of the race. It also offers increased cornering, acceleration, and braking grip, enhanced handling in rutted terrain, and damps out bumps and impacts to keep the contact patch on the ground and digging in.
"Southwick is a legendary sand track, and the ideal place for the MX12," said Dunlop's Senior Manager, Off-Road Motorcycle Broc Glover—who won the first three times he raced at Southwick on his way to six national championships. "Riders found they had more overall grip, and that it lasted throughout the race despite significant changes in the race lines throughout the day."

WOLF: BACK IN THE DAY